Reach your customers where they want to be reached with
email and text campaigns.
Build, send, and manage your email and text campaigns from a single platform. Patch helps you understand your customers, create robust, multi-channel journeys that cater to their behavior, and increase the value of every customer through retention.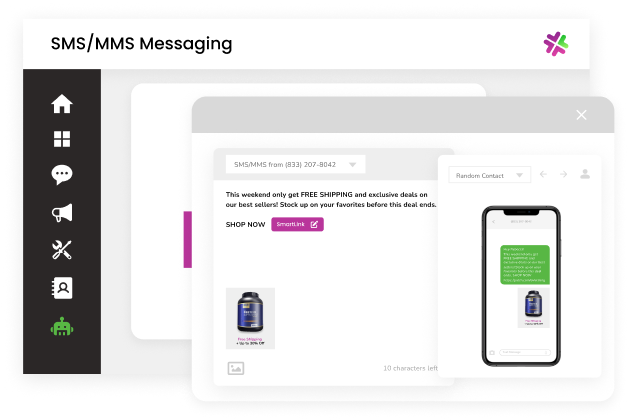 Seamlessly send both email and text campaigns.
Personalize your content with customer name, location, purchase history, and more
Send messages to all customers, or to specific customer segments based on metrics you choose
Announce new items and promote top sellers
Send enhanced content, like gifs and videos
Pay only for what you use. Each SMS is only 1cent per message
Preview your campaigns for both desktop and mobile display
Easy drag-and-drop editor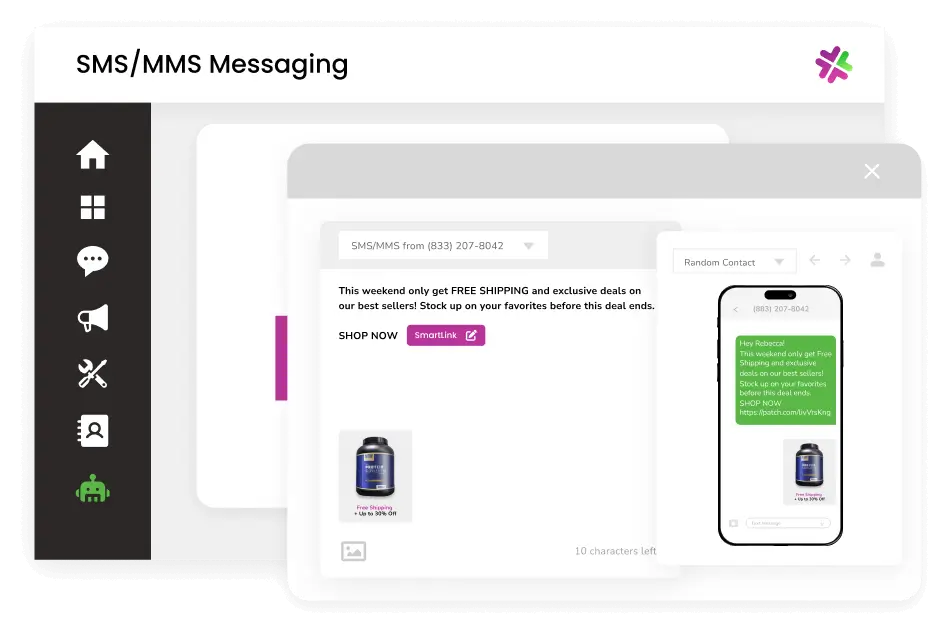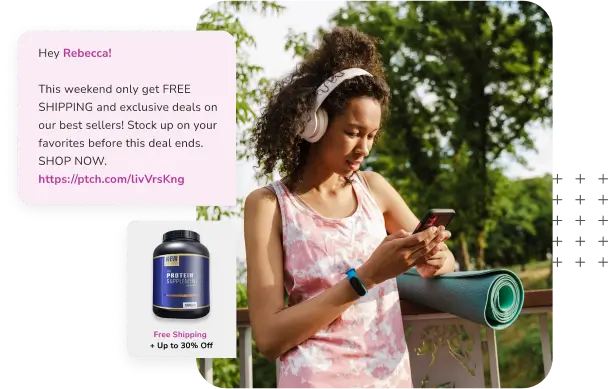 One platform for both email and text campaigns.
Save Time and Money
Patch is your all-in-one customer retention platform that scales as you grow. Monitor your email and text campaign performance from a single login, gain deeper insights into your customer behavior, and promote business growth by improving customer retention.
Customer Insights that Lead to Results
Understand your customer behavior and interaction patterns by collecting data from both emails and text messages, and see the impact of using both together. Engage customers who don't open your email by sending them a text message, and vice versa.
Hands-On Support
Patch's dedicated team is here to help you make the most of your retention efforts.
Create compelling content that engages your customers.
Don't take our word for it.
Learn how customer retention promotes business growth.