Automate your retention efforts and
bring customers back.
Say goodbye to lost customers and hello to sustainable growth. Patch lets you automate your retention efforts based on customer behaviors, whether lost, loyal, or at-risk. Choose from our ready-to-use templates or create your own personalized journeys.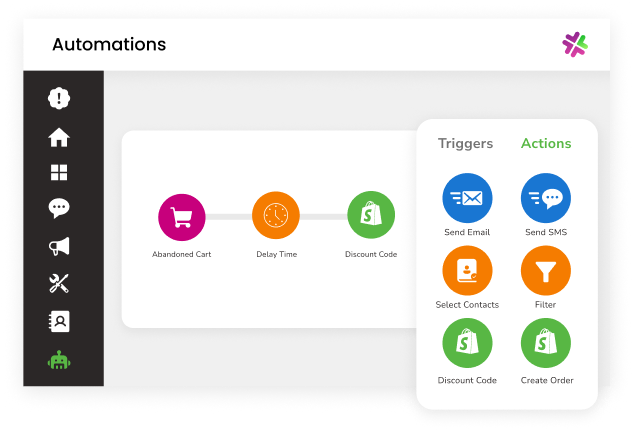 All of your retention efforts on auto-pilot.
Send custom discounts to inactive customers
Reminders about abandoned carts
Alerts about promotions and sales
Feedback or review requests
Loyalty appreciation
Referral program updates
Birthday or anniversary recognition
Expiring coupon reminders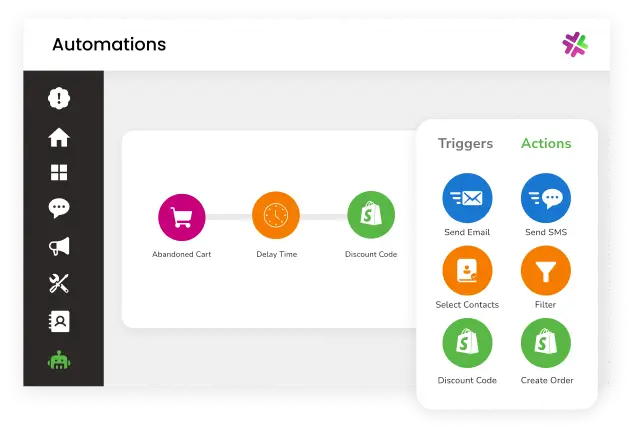 Advanced triggers let you define when to send what message.

Kick off your customer journey's based on a variety of criteria including date, time, order status, link click, customer segmentation, message received, and more.

Built-In Customer Journey Templates
Patch comes pre-programmed with tried-and-true customer journeys so you can get started immediately.

Build Your Own Customer Journeys
Have a retention strategy already? Create your own customized campaigns from scratch with our drag-and-drop builder.

Hands-On Support
Patch's dedicated team is here to help you make the most of your retention efforts.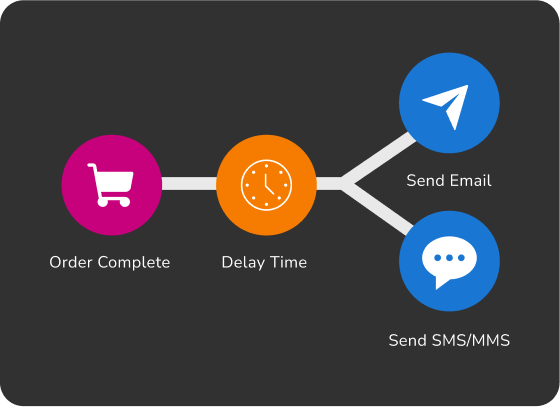 Easy drag-and-drop builder.
Don't take our word for it.
Learn how customer retention promotes business growth.