Customer Journeys
Customer Journey Automation 101: How to Improve Your Customer Experience
Explore the benefits of incorporating marketing automation into your customer journey, driving growth, boosting retention rates and overall satisfaction.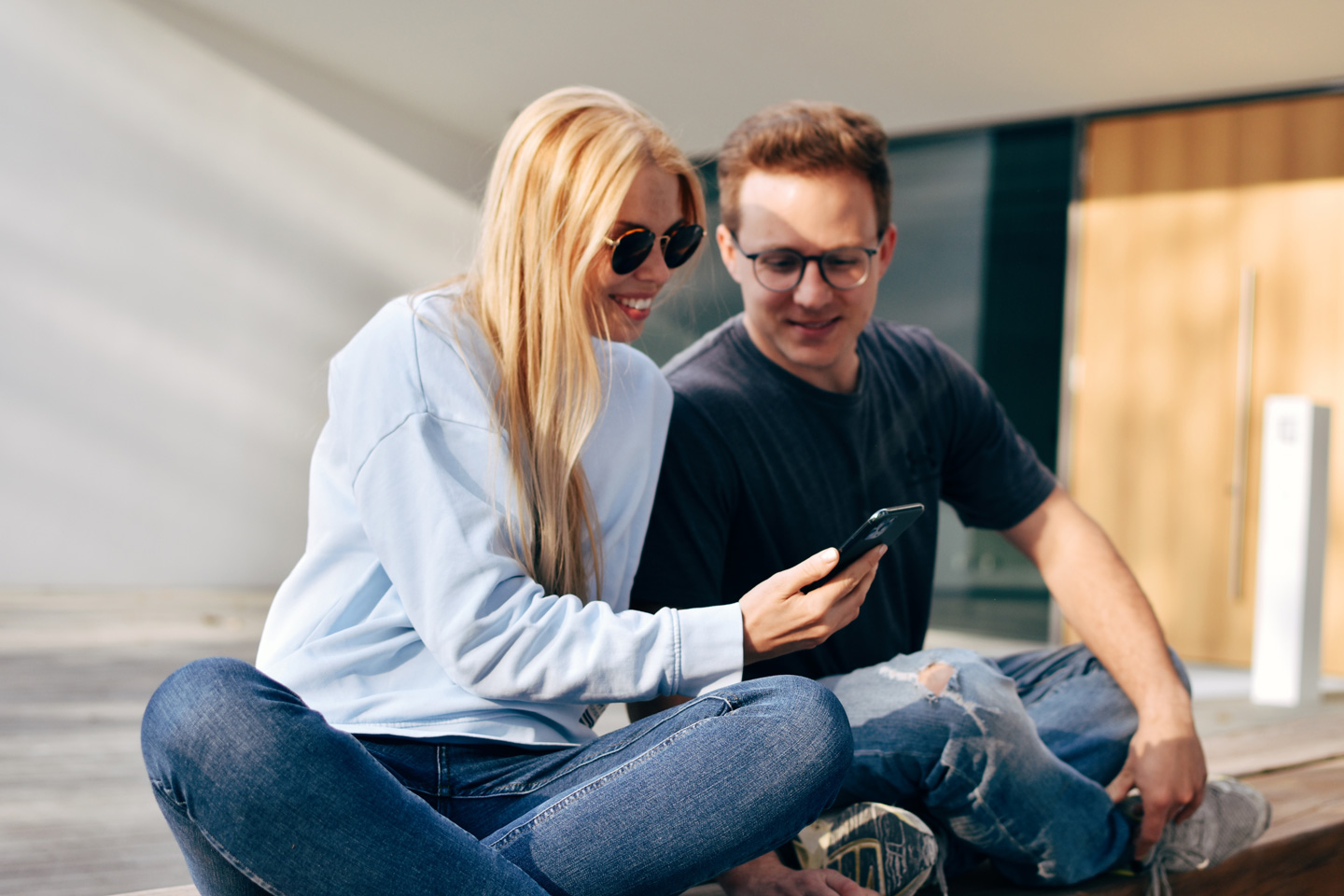 Did you know that those batch emails and texts your marketing teams spend time creating are 497% less effective than automated trigger messaging?
Since marketing is about creating a connection between your company and customers, you should be focused on the most effective ways to build this relationship. If you don't, you're wasting precious time and spending too much money on tactics and strategies that don't yield enough results.
The best way to boost your multi-channel campaigns by 238% is to use triggers to automate certain parts of your customer's journey. This creates an enriched experience for your customers that will lead to greater retention rates and increased sales revenue!
Before diving into how automation makes your customer's journey easier and what that means for your business, let's get a quick recap of what a customer journey is and how to identify entry points.
Quick Customer Journey Recap
What is a customer journey? It's a series of steps an individual takes to solve their problem. Typically, businesses build customer journey maps to visualize this process.
As customers move through the stages of this process (Awareness, Consideration, Decision, Retention, and Advocacy), they ultimately decide whether or not to buy your product or service.
To make sure you're providing customers an easy way of getting what they need, focus on these areas:
Entry points: These are where every journey begins and can be found at various locations, like on social media, email inboxes, or abandoned carts.
Recapturing at-risk or lost customers: It's vital to have mechanisms in place to re-engage those customers and even incentivize them to purchase or interact with your brand again.
Interactions between people who use our services: This is where customers contact your brand directly, such as account or sales managers answering questions during calls or email exchanges.
Triggers and actions: These are points of engagement based on customer behaviors that facilitate their customer journey, for example, abandoned carts, completing a form, signing up for loyalty, and etc.
How is Automation Used to Improve the Customer Journey?
Automation has become one of the most powerful marketing tools in business today, with systemized processes leading you towards better-informed customers and less frustration during the buying process.
Marketing automation helps your business scale effectively by providing essential time-saving and cost-cutting measures. In fact, Gartner reported that by 2024, organizations that utilize automation technologies would lower their operational costs by 30%.
Automation is more than just a top-of-the-funnel conversion tool. When businesses implement automation for the entire customer journey versus getting leads to convert only once, they find it drives lifetime value for customers.
It's like a virtual assistant that helps turn leads into first-timers, guides them through the customer journey to repeat buyers, and ultimately turns them into loyalists.
Benefits of Automation
One major benefit of automation is the reliability factor. At Patch, we surveyed people and asked why they hadn't returned to a store they only visited once. The most common response was that they simply "didn't think about it."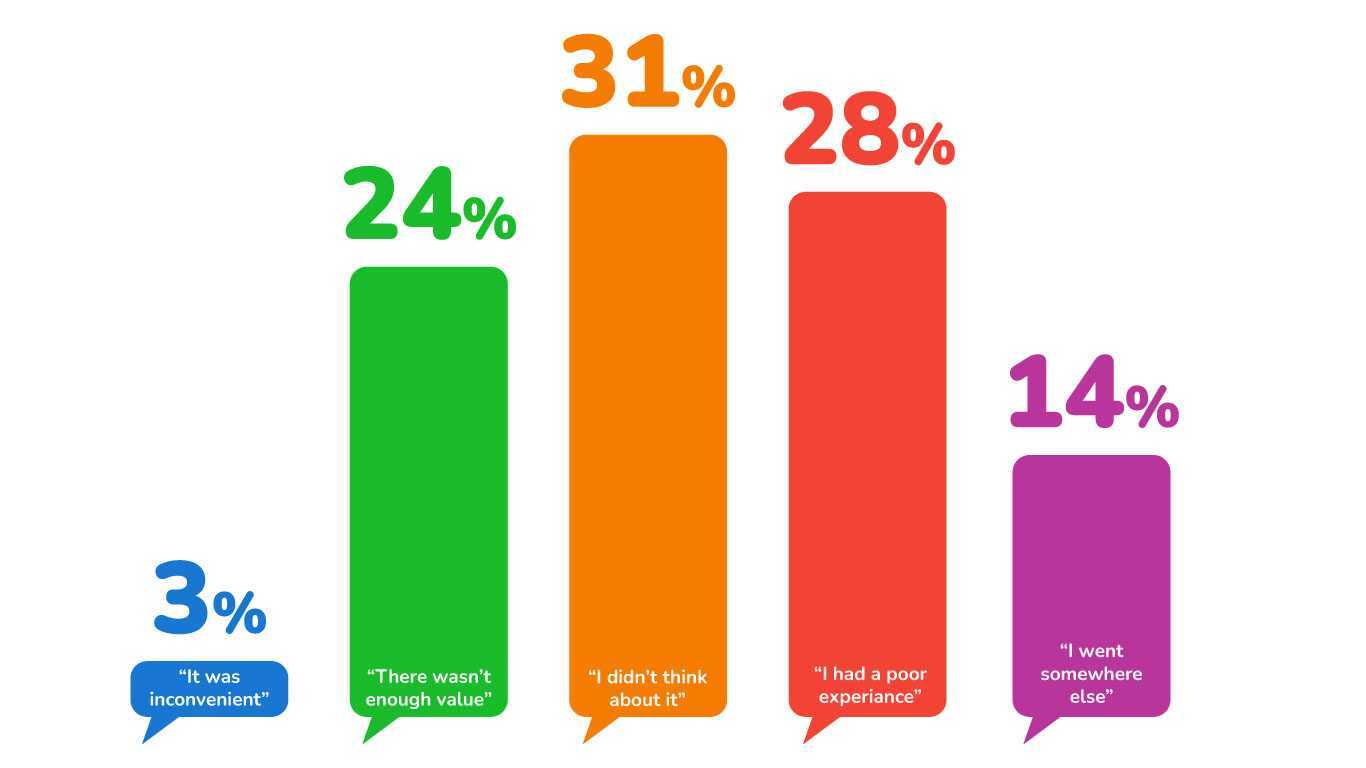 This is why automation is a game-changer for many businesses. Even if your automation isn't the best, you'll still have an incredible advantage because it's consistently reaching out to everyone that triggers it.
Other benefits include:
Increases productivity and efficiency
Boosts ROI
Easy to integrate
Scalable process
Expands personalization options through advanced segmentation
Manages data
Replaces 2-3 full-time employees
How to Automate the Customer Journey During Each Stage
Now that we have a better understanding of how automation is used, let's look at how its implemented in each stage.
Awareness:
During this stage, customers realize they have a problem and are eager to find the right solution.
As they begin their journey, they will have various opportunities to come in contact with your brand. These are known as touchpoints, and they serve as potential entry points where you need to make a great first impression.
Some common touch points include:
Word-of-mouth
Social media
Advertisements
Forums
Sign-up emails
Newsletters
Knowing where these touchpoints are is half the battle. Once they engage with your brand, you'll still have a list of potential problems you'll have to deal with.
You don't know the buyer's intent. Are they actively searching or casually browsing?
You don't know the buyer persona. Is this customer part of your target audience, or are they searching for a solution for someone else?
You don't want to waste time and money on the wrong person. Is this person willing to go down the funnel, or are they just a one-time buyer?
Best Practices
The key to finding your perfect customer is using marketing automation. But how does automation help?
Capture data on your leads: One of the benefits of using marketing automation tools is that they capture leads for you, letting you stay on top of their engagement. The data is always up-to-date because it's automatically updated every time someone interacts or abandons navigation through your site.
Lead scoring: Now that you have your leads, the automation process lets you set up lead scoring so your teams know when market-qualified leads (MQLs) move to sales-qualified leads (SQLs).
Exit-intent popups: Entice visitors with specific offers and then send them off on a journey towards conversion points like completing a form or purchase transaction.
Triggers and Actions Opportunity: If a lead signs up for a newsletter or fills out a form, why not reach out to them and collect more data through a welcome email? While most businesses only send welcome emails once the POS is complete, sending this type of email at this point of their journey allows you to start building that relationship.
Consideration:
During the considerations stage, the customer has diagnosed their problem and is actively looking for ways to solve it.
This is the time to ensure touchpoints are primed to encourage customer engagement, gain some positive early experiences with your brand, and move them down the funnel.
These points typically include:
Content for your product or service, including blog posts, case studies, white papers, etc.
Customer reviews
Videos and webinars
Product and landing pages
Your website
This stage will come with its own set of challenges, which may involve:
Prospects don't open emails. The overall open rate for emails is 29.55% which means your prospects won't open every email you send them more often than not. How do you get them to engage?
You don't want to overdo it and turn them off to your brand. Where's the balance between too many and not enough?
Best Practices
The goal for this stage is to provide relevant content for your leads. Do this by:
Segmenting the audience based on behaviors or characteristics: Once you have information on your leads (from your website, form, etc.), you'll need to segment them. Understanding what users like, dislike, or challenges they face helps your campaign reach its full potential.
Personalized lead and customer nurturing: The key to building a strong customer-brand relationship is through relevant content and warm fuzzies. When you're able to connect the two, your customers will be more inclined to buy from you because it feels like their needs are being met by someone who really understands them.
Triggers and Actions Opportunity: If your lead's behaviors suggest they are interested in your content, send them a "Something Special for You" email like an invitation to join a webinar you host. This is a great way to provide relevant information to your leads, making them more likely to continue engaging with your brand.
Decision:
This is when leads move from just trying your product or service to customers who buy it. You've proven that you understand their problems and have a perfect solution for them—now they're going home with everything!
While it seems like everything should be smooth sailing from here, you still have to make sure your touchpoints create a positive customer experience.
Focus on these points:
Sales and Service Reps
POS
Demos
Problems that occur during this stage may be:
Customer abandoned their cart: Do you have specific triggers set to get your customer to re-engage with their cart (for example, an email notification)?
The customer felt the sales tactics were too aggressive: How do you slow down the process so the customer feels more comfortable moving forward with their journey? How do you re-engage them?
The customer is hesitant about the price: What actions do you have to combat this? Are you going to offer them a special discount for their first purchase?
Best Practices
At this point, you already know about your target audience, so get more in-depth when offering them the information they are interested in.
Utilize triggers and actions: By targeting specific actions (like sign-up) in your email, you will be able to personalize the content so that no one will miss out. An "if-then" approach helps you evaluate how to facilitate your customer's journey from start to finish. If they complete (or don't complete) an action, what will your response be?
Automate conversations for abandoned carts: Set up triggers that initiate an automated conversion for abandoned carts. It is easy to have the customer's conversation forwarded to a real person if they engage with it. Sometimes customers get disconnected or distracted from their shopping and need a small nudge to remind them of where they were.
Triggers and Actions Opportunity: If someone signs up for your newsletter, send out messaging designed exclusively for them at specific points throughout the year while continuing your nurturing tactics (invitations for trials of new products or services available, establishing customer loyalty programs, etc.).
Retention:
In this critical stage of the customer journey, you need to strike the delicate balance between their overall experience and keeping them coming back for more.
Customers in this stage can be divided into six categories:
New customers: These are customers who have recently started doing business with you. They may not be totally familiar with your products or services yet, so it's important to nurture them and help them get acclimated.
Promising (active) customers: These customers engage with your brand and have made more than one purchase. They're typically loyal and happy with your products or services.
Loyal customers: Loyal customers are the most valuable asset that any company has. These consumers will consistently buy from you, often promoting your business to their friends and family.
At-risk customers (early stage): These customers may stop doing business with a company soon. If you see signs of disengagement, such as a decline in purchases or interaction with your brand, it's important to reach out and address any issues they might be experiencing.
Deeply at-risk customers (late stage): These customers are on the verge of becoming lost. They may have already stopped interacting with your brand and only made occasional purchases.
Lost (inactive) customers: These customers have already stopped doing business with a company. They will need to be won back over if they are going to start doing business with a company again.
These customers interact with various touchpoints, so you'll want to ensure they are in their prime. Some of these include:
Customer service reps
Returns/exchanges
Community forums
Customer loyalty programs
The following problems may occur during this stage:
Customers experienced poor packaging or shipping: Are you actively following up with customers after they complete a purchase to verify their satisfaction? What are your return/exchange policies?
The customer doesn't make a repeat purchase: What procedures do you have in place to identify these customers and any potential problems they may be experiencing?
Best Practices
Use remarketing: Remarketing is a great way to get in touch with your customers and remind them of what they love about you. Here's how we recommend retargeting specific customers:

New or active customers: Push informational content that targets upsells and similar collections/styles. Your CTA may mention purchases, but it could also urge people to sign up for loyalty, join your email and text list, or follow the brand on social media or other communities you've built.
At-risk and deeply at-risk customers: Start to introduce loyalty offers such as extra points, limited time offers, or free loyalty cash if they purchase by a specific date.
Lost (inactive) customers: Now's the time to be a bit more aggressive with deals, discounts, and special offers. If the client is large enough, it might even warrant gift cards or freebies with or without a purchase.

Set follow-up procedures: Set your system to follow up with customers after they've made their first purchase. Here are some other follow-up procedures we recommend for your customers:

New customers: Continue to nurture these customers so they come back for more. Send them a welcome email that gives more information on how to get the most out of their new purchase, then send an automated message again in about two weeks' time just because you care!
Active customers: Establish automations that encourage this group to complete various milestones that move them towards loyalists. For example, once a customer completes a purchase, this should trigger a follow-up that asks the customer to review the product/service before moving them to the next milestone.
At-risk and deeply at-risk customers: Find ways to creatively re-engaged these groups with your brand without offering a discount (if possible). This could come in the form of a "We've Missed You" email where you provide a gentle reminder about your brand or a "We've Got Big News" email where you share what your company has been up to.
Lost (inactive) customers: While this group will need the most work to come back, sometimes these customers may just need to feel heard. Start with automation that opens a dialogue between you and the customer. If they engage transfer the conversation seamlessly to a live person who can assist them further (customer service, sales, discounts, etc.).

Establish customer loyalty programs: Loyalty rewards programs are a great way to build positive rapport with your customers. This helps you collect more information about your customers' behaviors, and it informs your buyer persona.
Triggers and Actions Opportunity: Create mini-milestones to help your customer turn from a first-timer to a loyalist. This could look something like: A new customer make a purchase. An automated request for the customer to join the loyalty program is sent. Once they join, a review request is triggered. Once the review is complete, a "We Think You Might Like" email is triggered with a curated list of relevant products. This will continue as long as the customer engages with your content.
Advocacy:
During this stage, the customer is so satisfied with our solution/product that they want to share it.
This is where your customer has the unique opportunity to become a touchpoint for prospective customers, mainly through word-of-mouth. However, other common areas that affect this stage are:
Surveys
Newsletters
Subscription Renewals
Even if a customer is satisfied with your brand, you may find they are reluctant to complete certain actions, such as:
The customer doesn't spread the word. How can you encourage them to tell their friends or write a positive review? What is the cause for their reluctance; are they secretly dissatisfied?
The customer doesn't engage with the promotional offers. How do you get customers to take the journey again? What tactics are you using to engage them?
Best Practices
Now's the time to turn your customers into organic advocates and repeat buyers.
Create a referral program: The best way to attract new customers is by having a rewards program for your most loyal followers. This will allow them the chance at some great prizes, and you'll save money on customer acquisition.
Milestone emails: These emails are a great way to show your clients that you care about them and their success. They can include anniversary offers or new VIP services and birthday messages personalized just for this occasion.
Triggers and Actions Opportunity: If your customer hasn't been engaging with promotional offers, then send out a "We Miss You" email in an attempt to re-engage them. You'll want to make this messaging relevant to their interests, and automation ensures you have access to the freshest data.
Create Perfectly Orchestrated Automations with Patch
Marketing automation makes it easier to create targeted campaigns that get you in front of your customers, but it doesn't tell you how many of your customers are at risk of leaving you.
Patch's customer retention marketing platform gives you insights into which customers are returning and which ones are leaking out. Use their advanced analytics to easily segment groups based on their behaviors, boosting your ROI and supercharging your marketing efforts.
With Patch, you'll never be at a loss for leads or customers again! The platform is easy to use, and you'll know exactly where your time goes so that it's spent wisely on generating more business from those who already love what they see.
Reach out to a retention specialist to see where your customers are going.