Ideas that Drive
Supercharge May Sales with Creative Themes & Holidays
Boost your May sales by leveraging seasonal themes, holidays, and promotions. Use this comprehensive guide to engage customers and increase revenue.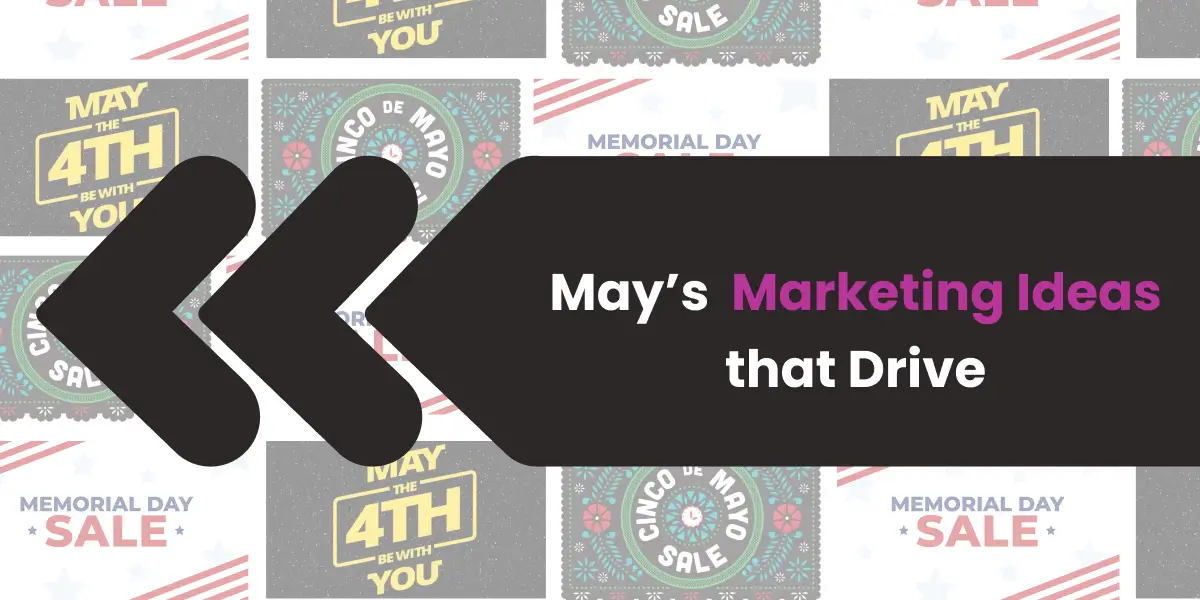 As we head into May, it's crucial for eCommerce businesses to think creatively about engaging customers and driving sales. Patch Retention is committed to helping you succeed by providing the tools and resources needed to enhance your customer retention efforts.
In this comprehensive guide, we'll explore fresh ideas and examples of themes you can incorporate into your business this May.
🇺🇸 Memorial Day Sales (Last Monday of May)
Memorial Day marks the unofficial start of summer, making it an ideal time to kick off a major sale event. Offer special discounts, promotions, or even free shipping on a wide range of products to entice customers to shop during the long weekend.
🪐 May the 4th Be With You (Star Wars Day)
Capitalize on the popular science fiction franchise by offering special deals or promotions on Star Wars-themed products on May 4th. You can also create a limited-time collection of merchandise for fans of the series.
🌮 Revel in Cinco de Mayo (May 5th)
Make the most of this popular Mexican holiday by offering themed deals, promotions, or even hosting a special event. Utilize targeted emails and text messages to provide exclusive discounts or invitations to your Cinco de Mayo celebration.
👩 Show Appreciation on Mother's Day (May 14th)
Honor all the mothers out there by offering Mother's Day specials, gift bundles, or even a small gift with purchase. Use Patch Retention's email and SMS marketing features to send personalized messages and offers, creating a memorable and convenient shopping experience.
🐕 Celebrate National Pet Month
Cater to pet lovers by featuring pet-related products, offering discounts on pet accessories, or partnering with a local animal shelter for a charitable cause. Use email and SMS marketing to share pet care tips and exclusive offers with your audience.
😎 Kick Off Summer at the End of May
As May comes to a close, prepare for summer by offering early bird discounts, pre-summer sales, or special promotions on seasonal items. Utilize Patch Retention's tools to segment your audience and target specific customer groups based on their preferences and purchase history.
🌻 Embrace the May Flowers Theme
Celebrate spring by offering "May Flowers" discounts or special promotions throughout the month. Tie these promotions to seasonal products or services and create limited-time deals to instill a sense of urgency.
The key to a successful customer retention strategy is consistent engagement and providing value. Use these May themes as a starting point and tailor them to your business and audience.
With Patch Retention's powerful suite of tools, you'll be well-equipped to connect with your customers and keep them coming back for more. Start implementing these exciting themes and promotions in May and watch your business soar!
Ready to supercharge your sales and elevate your customer engagement strategy? Try Patch Retention's powerful suite of tools today and unlock the full potential of your eCommerce business.
Download our app today and experience the difference Patch Retention can make in driving customer retention and revenue growth.