TextChat Widget,

bridging the gap between web live chat & text messaging
Stay connected with your customers the way they prefer, via Text Messaging. Patch's TextChat Widget seamlessly converts web chats to text messages, so the conversation keeps going, even after the browser is closed.
Proudly supporting customers on: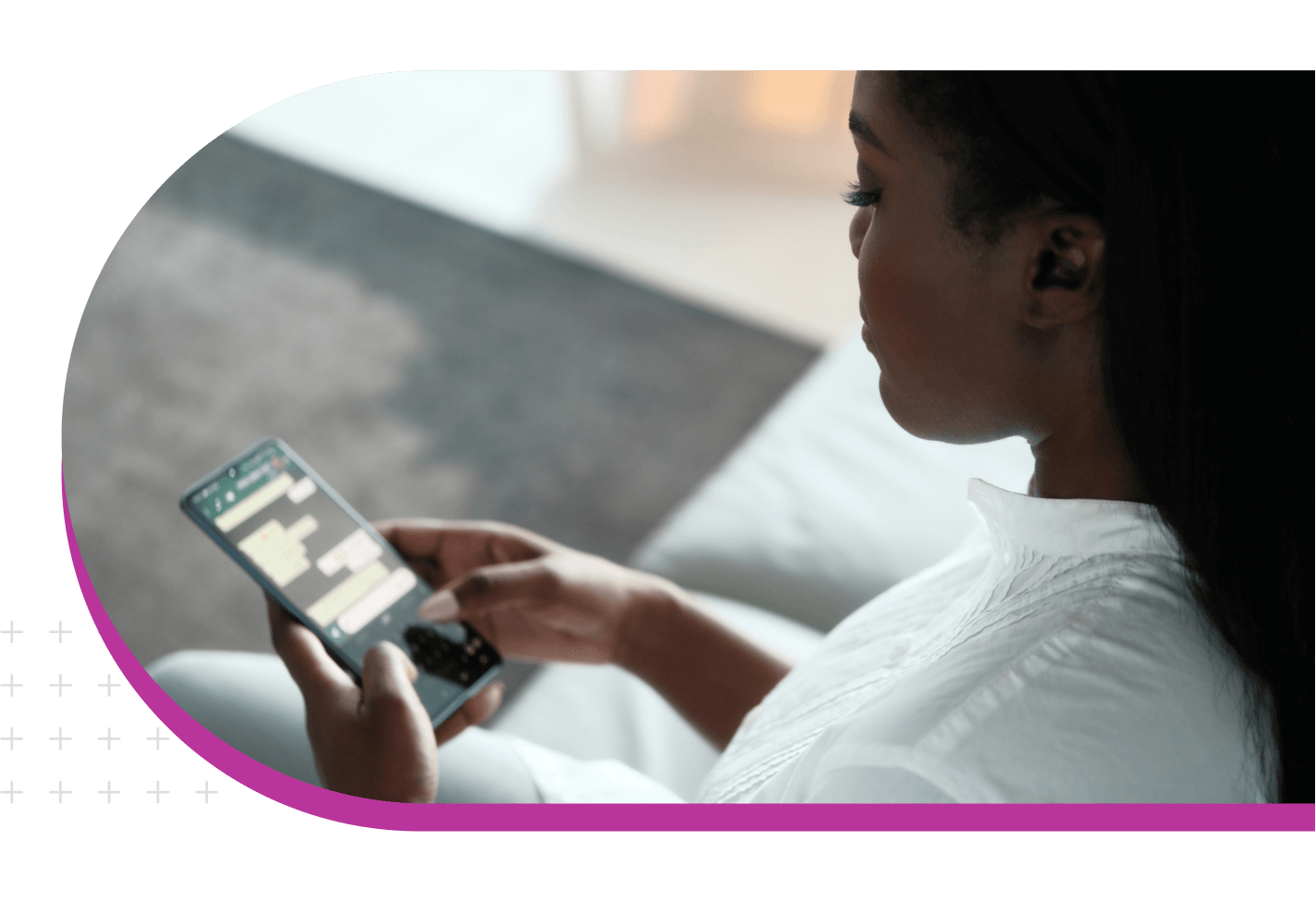 Keep customer

conversations alive after they leave your site

Even after the browser closes.

Traditional live chat leaves users shackled to their browser — but users won't wait long. The average customer drops their chat in less than 1 minute. TextChat lets visitors go on with their lives, transferring the chat from the browser to their phone so customers can continue chatting even if they leave your site! With TextChat, the power to respond moves with you as you help customers, stock shelves, and ship orders.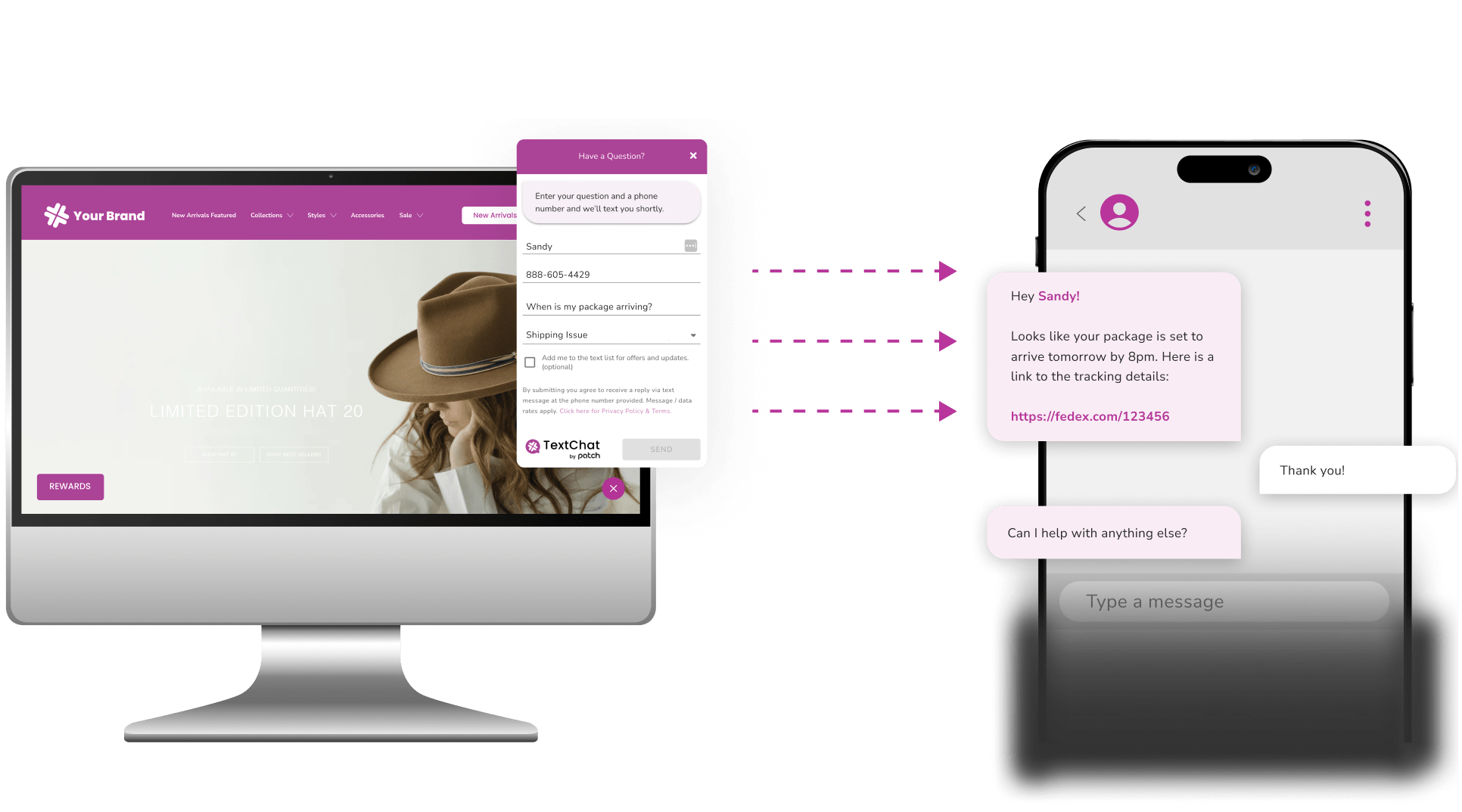 How does the

TextChat Widget

work?
TextChat Widget lets you stay connected with your customers on their terms. Customers can reach out to you directly via the widget, and you can respond using the contact details they provide. Keep the conversation going anytime, anywhere. Customer convenience is key!
"At first, we were hesitant to offer texting because it felt like we were crossing a personal barrier, but it couldn't have gone better. With Patch, our customers can spend days chatting with us via SMS before making a purchase. This has allowed us to create real, meaningful connections with them that have led to more purchases. Customers love to text simple questions, and most of the questions are buying questions." – Ginger P. Co-Founder, GigiPip.com
Check out the live TextChat widget on the bottom right of this page to see how it works.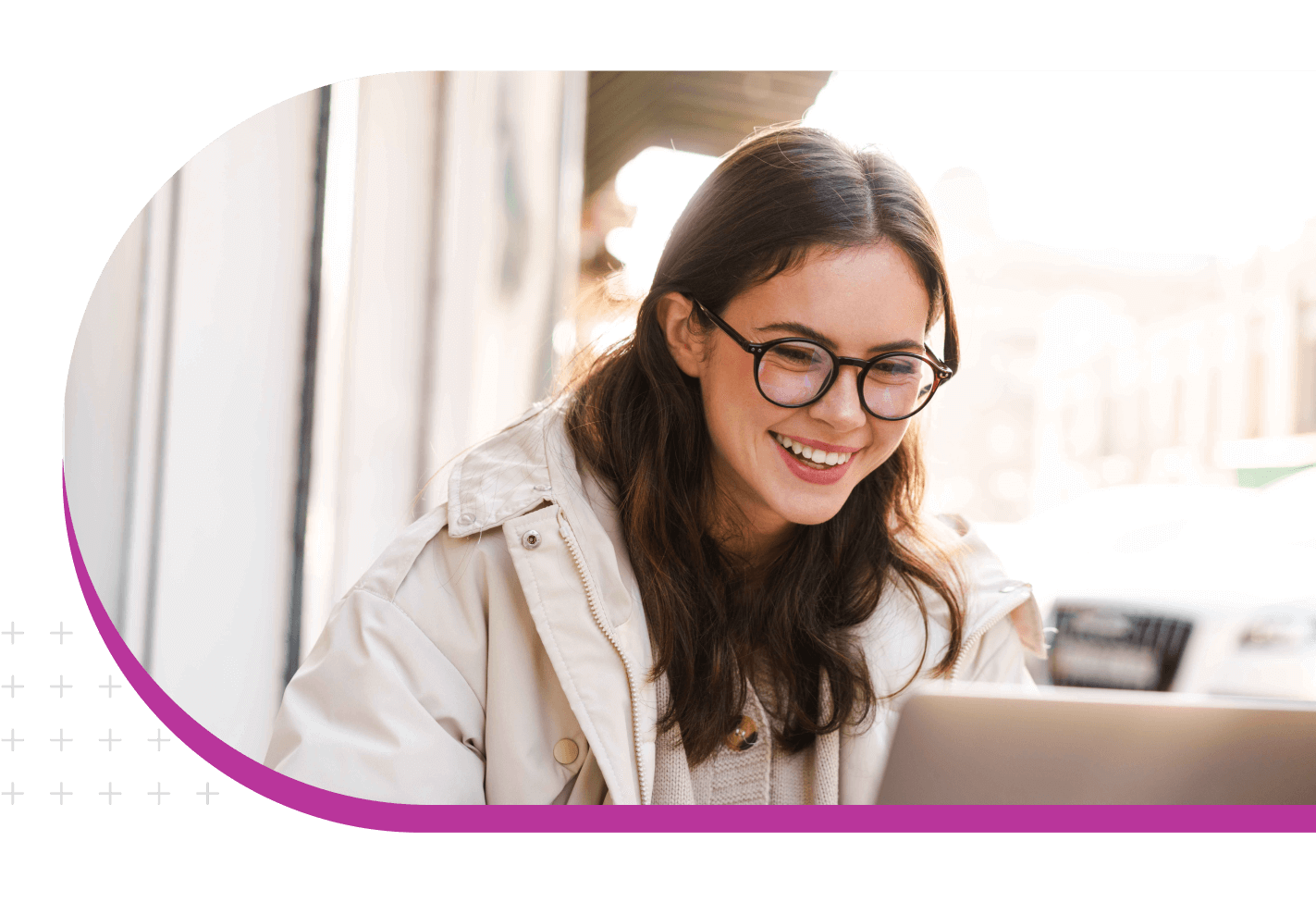 Easy installation

for an easy conversation

Simply configure your widget in the Patch platform, then just copy and paste the provided code into the header of your website and start chatting.

Customers love the TextChat widget because it keeps a conversation going.

"Customers prefer to send a text because it's less-time consuming and more convenient" – Emarketer.com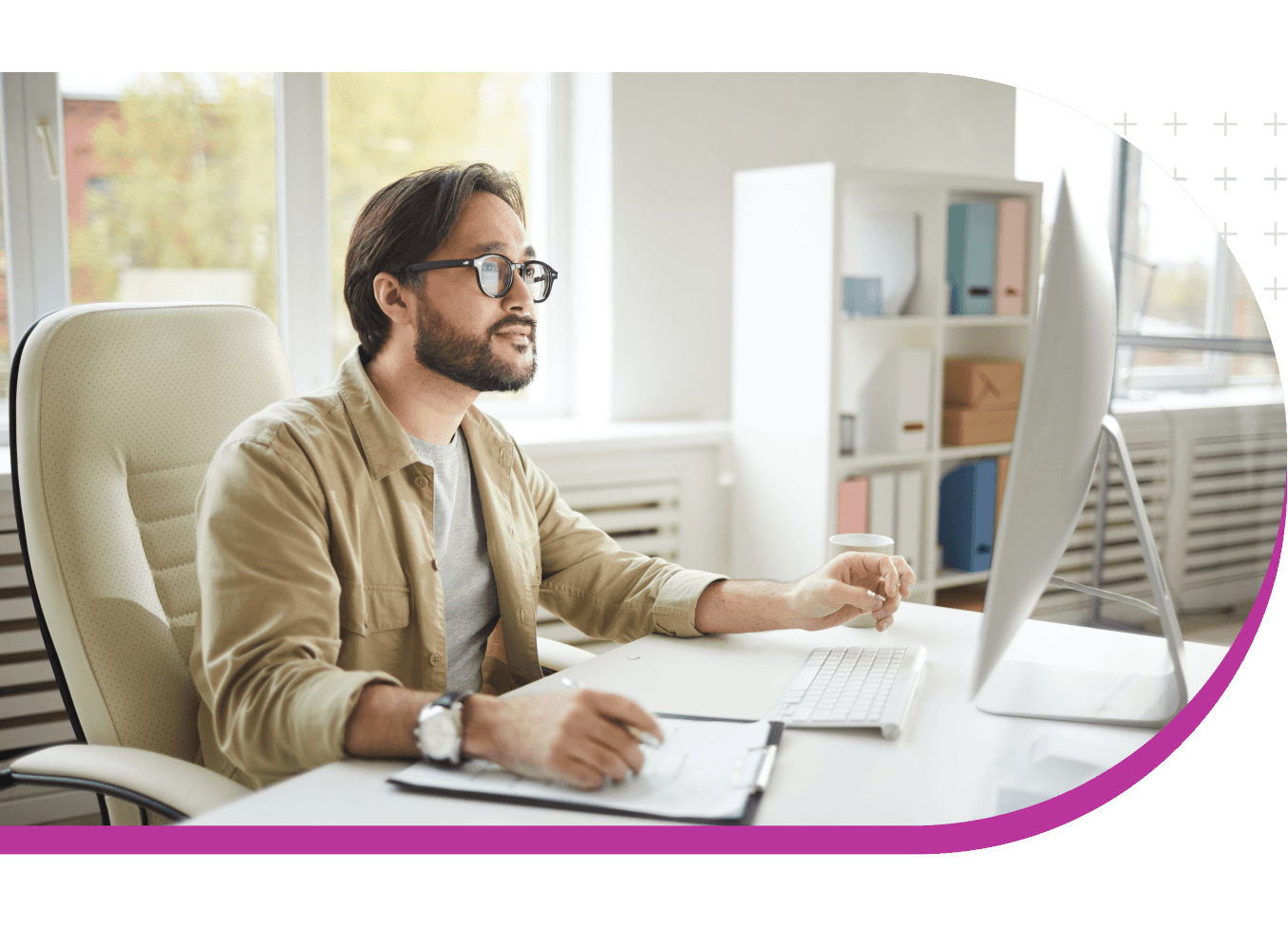 Customer-centric solutions

that make your life easier

Patch transforms your marketing strategies and keeps customers coming back.
What our customers think of
Patch
How
customer retention

helps you grow your brand
A customer saved is

revenue earned