Step 3:

Reinforce the Patch

Automate your customer journeys and unleash the power of marketing automation with Patch. Choose from a variety of tools, including, loyalty and win-back campaigns, abandoned cart alerts, reviews, referrals, birthdays, and more. Patch helps build the ultimate eCommerce marketing machine and ensures your customers remain loyal for life.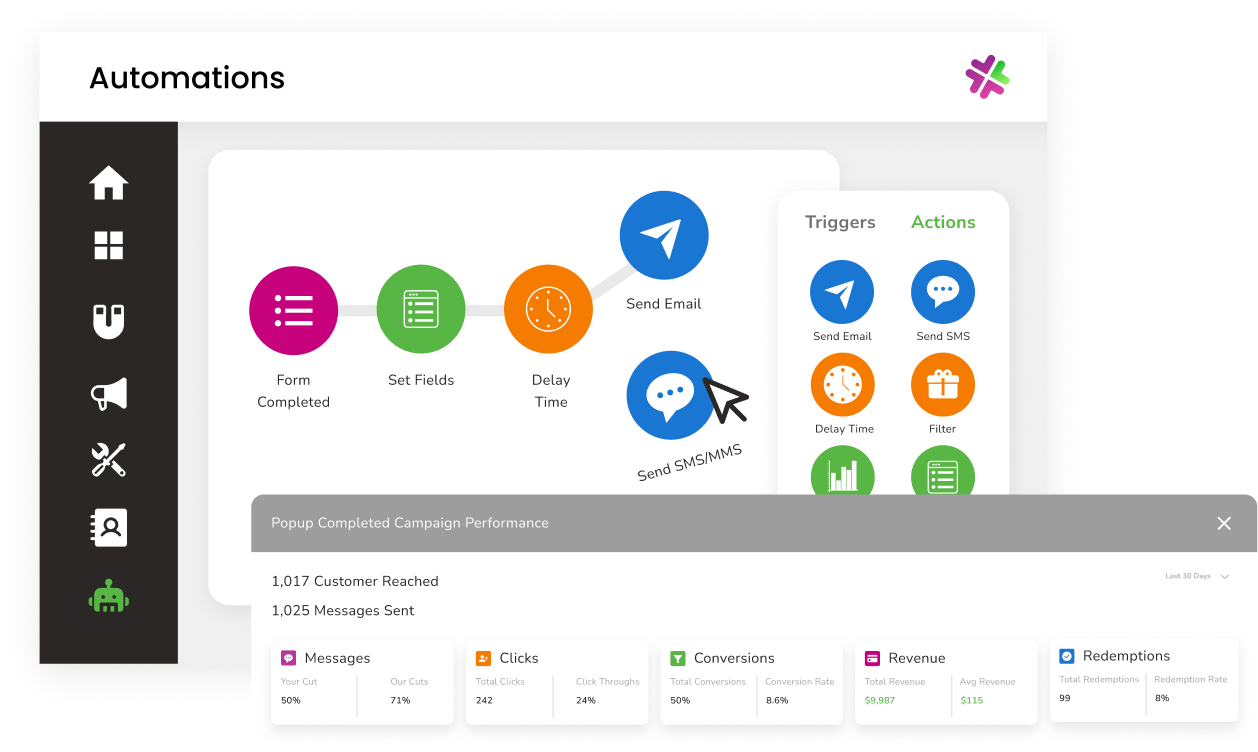 Generate revenue around the clock with
automated flows & analytics
Watch your retention strategy run itself. Using our intuitive tools, it's easy to set up custom automations with triggers and if-then logic.
Patch provides in-depth customer insights through segmented data analysis, from demographics to buying behavior, to help you make informed decisions about your customers.
We also offer hands-on support to help you achieve your retention goals.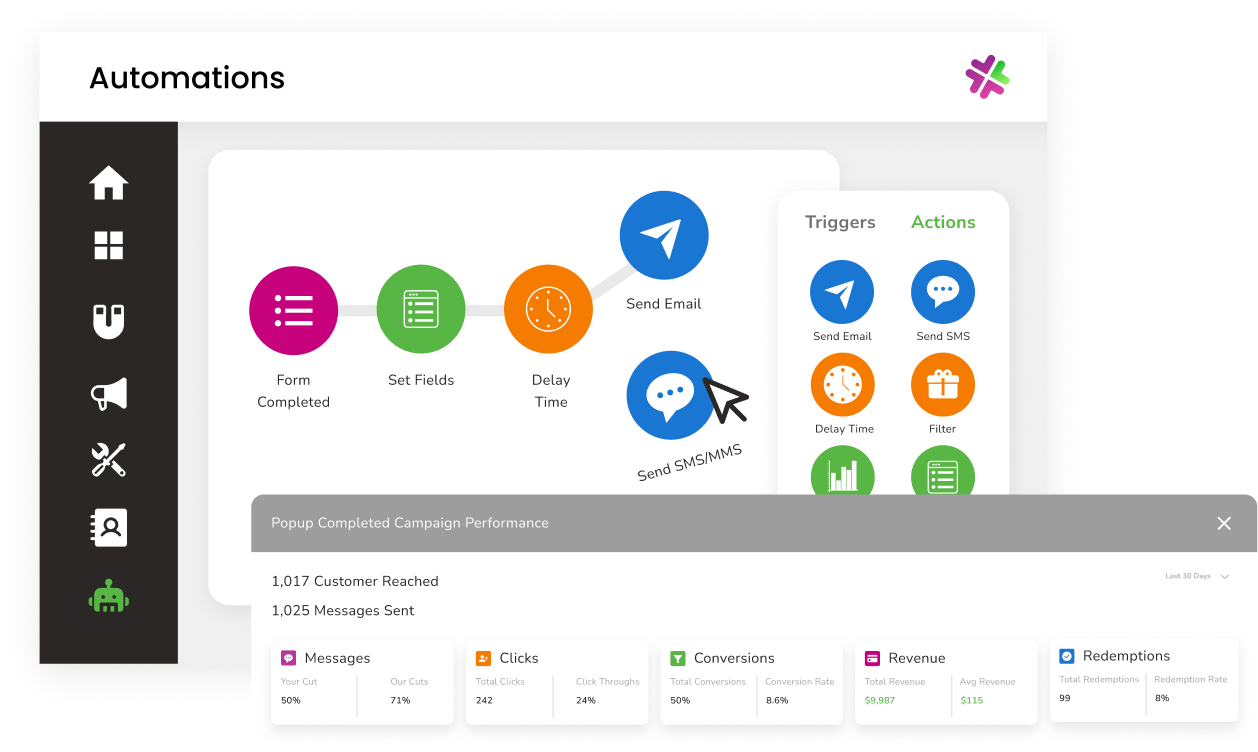 Patch makes automated flows feel
personal
The #1 reason customers don't come back is that they simply forget - Patch makes that impossible.
Automate customer engagement, boost revenue, and increase lifetime value of your customers. Personalize your automated customer journey with endless options. You can keep your brand top-of-mind with abandoned cart messages, custom win-back campaigns, and more.
With our automations, you'll Patch every leak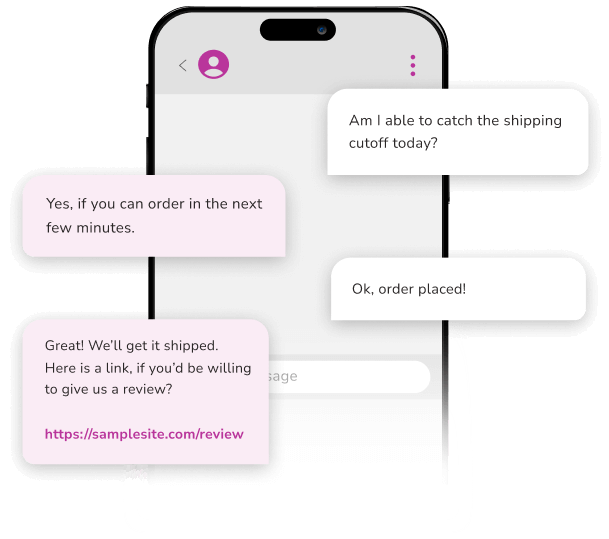 Automate
building social proof

for your eCommerce business
Set up automations to solicit customer reviews at the right time from the right customers.
Get more positive reviews from customers turned advocates while barely lifting a finger. Patch helps you generate authentic customer feedback using both text and email messaging.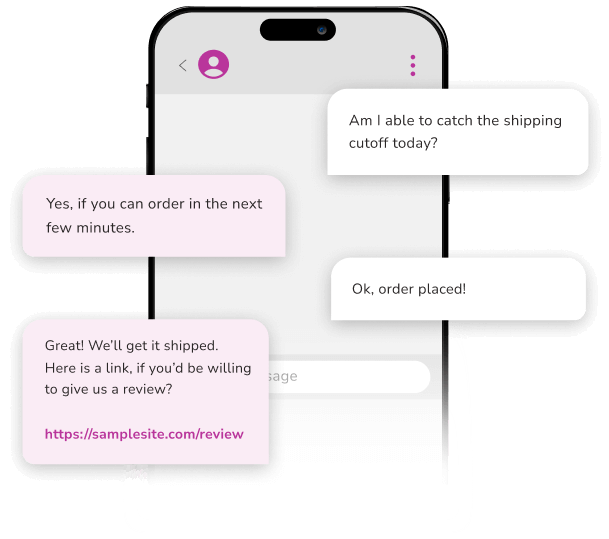 Uncover trends and
connect to your customer

with in-depth analytics
Drive profits by taking your data analysis to the next level. Start by dissecting your customer base to find areas of improvement and revenue opportunities you could've missed.
Improve retention with actionable insights using Patch's dashboards and analytics.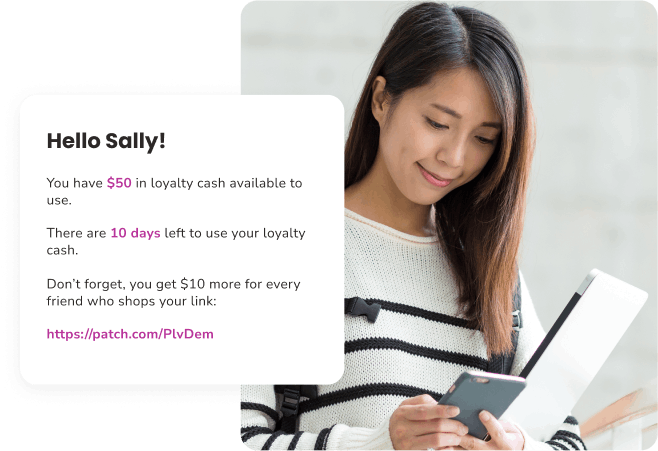 Personalize communication

and connect with your customers
Boost conversion rates and maximize engagement when you personalize your messaging. Use dynamic text, traceable links, behavior-driven offers, customized emails, and other SmartOptions to provide that personal touch.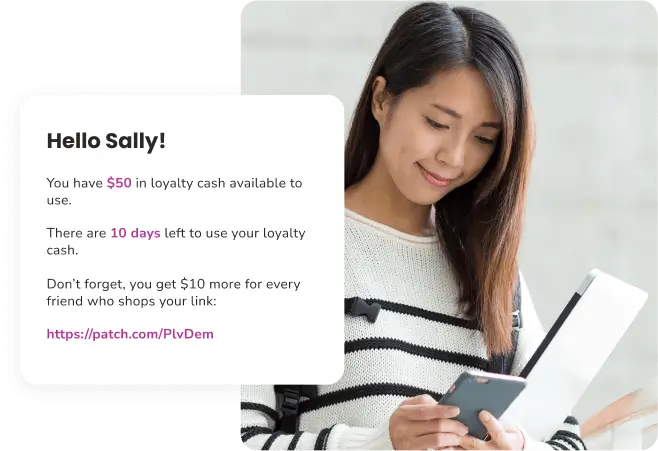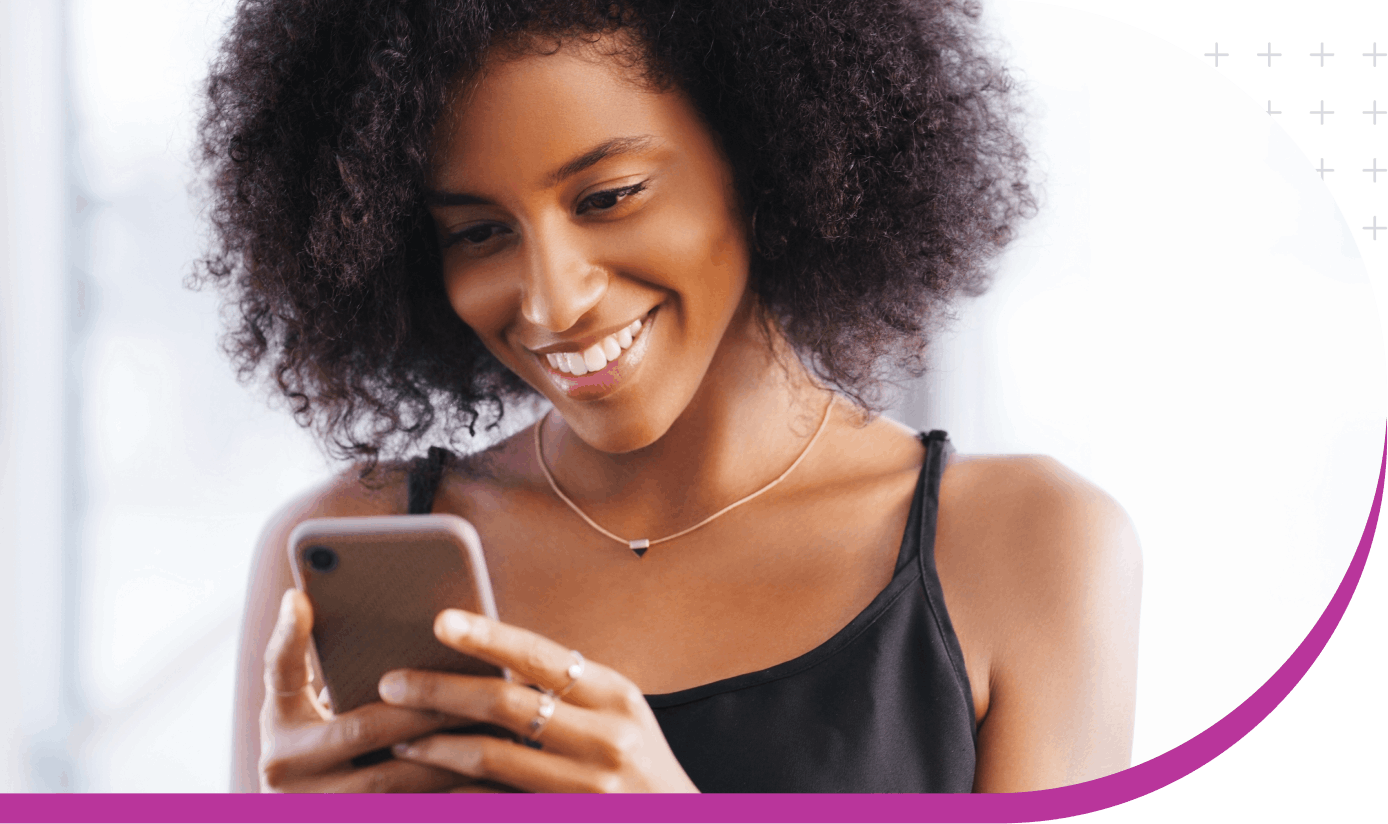 Consider your bucket Patched and
your customers loyal
With Patch in place, you can forget about customer churn and experience customer success.
How
customer retention

helps you grow your brand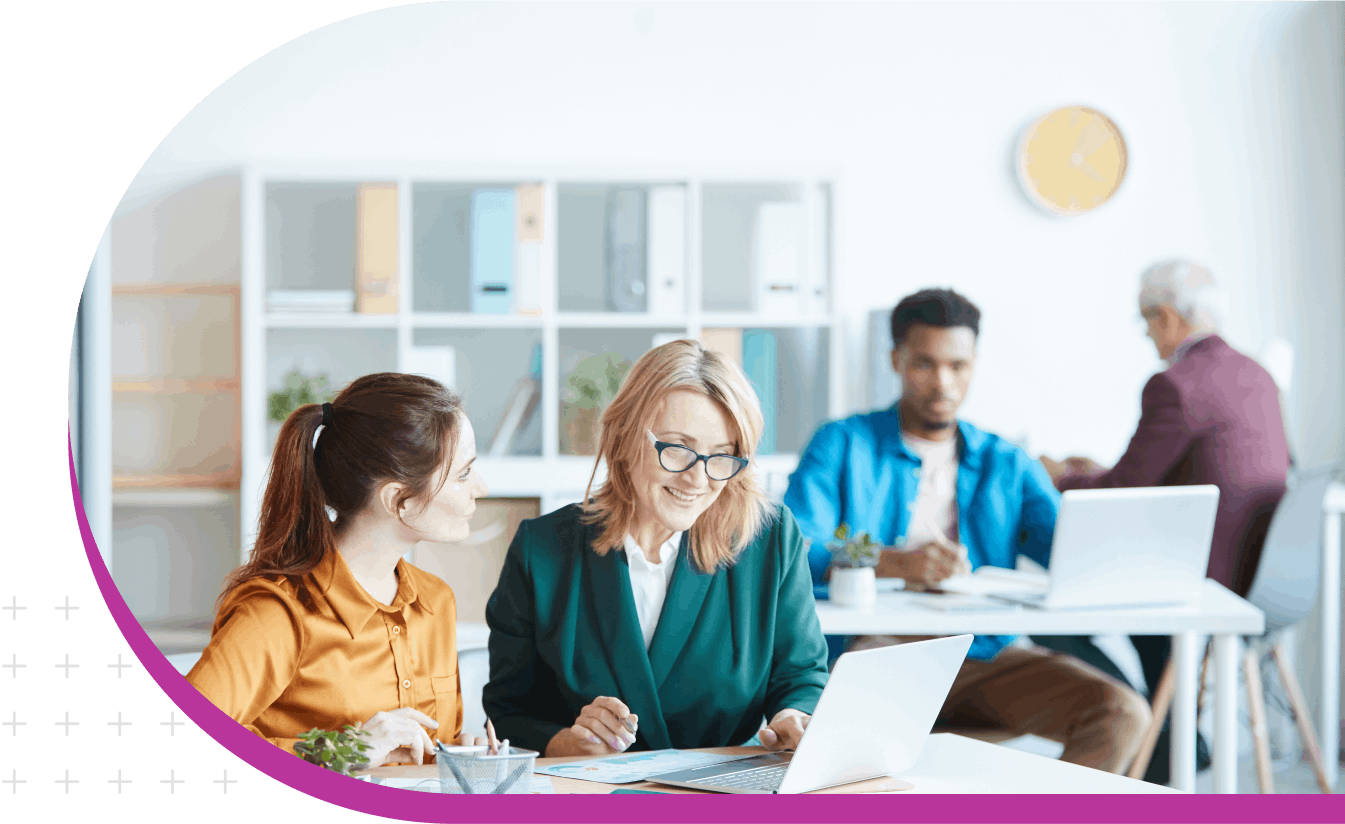 Peace of mind

comes with the right Patch